See on Scoop.it – Micro generation – Energy & Power systems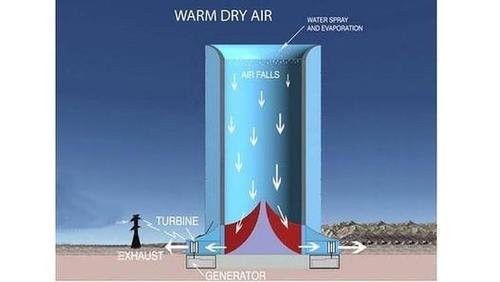 The 2,250-feet (686-meter) project, which resembles a nuclear plant's cooling tower, would be capable of generating at a average rate of about 435 megawatt-hours over the course of a year.
The project, which doesn't yet have financing or a customer for its electricity output, would use technology created by Solar Wind. In the dry desert air, water would be injected in a mist near the top of tower, causing the air to cool and gain density. The draft created by the sinking air would exceed 50 miles per hour as it's forced through a ring of turbines at the tower's base, generating electricity.
See on www.renewableenergyworld.com