See on Scoop.it – Micro generation – Energy & Power systems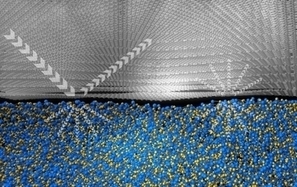 Shi's research looks at materials for thermal energy storage. Writing in the December 2013 issue of the journal Energy and Environmental Science, Shi's team showed that ultrathin graphene foams can be used to increase the power capacity of thermal storage devices by increasing the rate that heat can be charged and discharged into the phase change materials used to store the thermal energy.
"The increased thermal cycling stability, and applicability to a diverse range of phase change materials suggests that ultra-thin graphite foam composites are a promising route to achieving the high power capacity targets of a number of thermal storage applications, including building and vehicle heating and cooling, solar thermal harvesting, and thermal management of electrochemical energy storage and electronic devices," said Michael Pettes, a professor of mechanical engineering at the University of Connecticut and co-author of the paper.
See on www.nsf.gov