See on Scoop.it – Micro generation – Energy & Power systems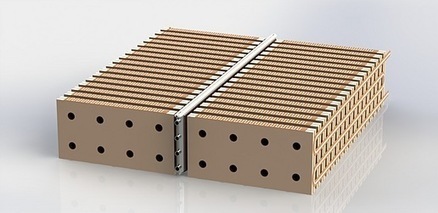 "A thermal battery charges and discharges much like an electrical battery, except that it provides a temperature difference instead of a voltage difference," said Evelyn Wang, a professor of mechanical engineering at MIT, who is leading the work. "Our focus is developing a thermal battery with enough energy density to run the HVAC systems in EVs and so help overcome existing range limitations."
In addition to storing enough energy, the new system must be compact and lightweight enough to fit in electrical vehicles, she said, noting that her team "was working closely with Ford on meeting the EV packaging constraints." The plan is to test the technology in a Ford Focus EV after the first prototype hot-cold device is completed, which is expected in six to nine months.
"So far, we've finalized the design and have started building a prototype that demonstrates the energy density we need," Wang said. "Next we'll need to scale up materials production."
The program is targeting a 2.5-kW device with 2.5 kWh of cooling capacity and 4.5 kWh of heating capacity. The unit should weigh about 35 kg (77 lb) and occupy a volume of 30 L (1.1 ft3). If successful, the technology could potentially extend EV driving range by 30-40%. Such a system—if sufficiently effective—could also work in hybrids and conventional internal-combustion-engine powered cars, not to mention buildings.
See on articles.sae.org